Wednesday, April 30, 2008
Here is a clip from last saturday, before the rain started!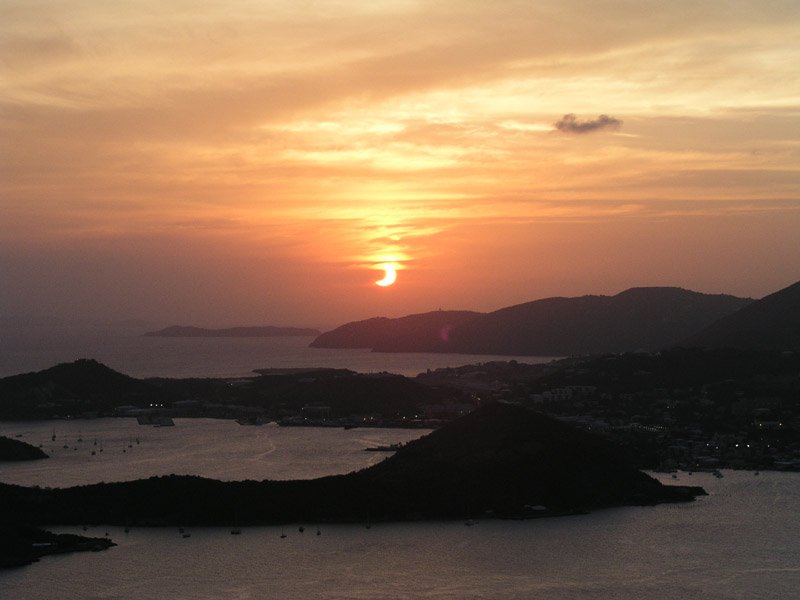 Yesterday I had a day off so I decided to show my new buddy Dwayne around the island! He just moved here from California and had yet to see the north side of the island. So, we started our adventure at 10am by walking over to Glady's for breakfast. Chatting with Glady's about her wall of fame and enjoying a delicious brekky was a great way to kick off the day. After that we caught a cab over to Hull bay, to the Hull Bay Hideaway where we played some pool, had some cocktails, sat in hammock chairs and watched the surf roll in. Hull bay isn't the best spot for swimming because there are boats anchored everywhere and the surf was pretty big so we decided to take a ride over to Magen's bay which is one of the best beaches on the island and just so happens to have the best pizza on the north side. So we grabbed a slice, a cocktail, and set up our towels and jumped in the ocean for a swim. We spent a couple of hours frying on the beach and trading i-pods before we decided to head to the Rum Shack for happy hour. I introduced Dwayne to all my buddies there in Havensight, walked him around to Offshore bar and Capt. Mayhem's, then we took the Sky Ride up to paradise point to catch sunset and to listen to The Four Horsemen, a really awesome local band. We had a couple of Bushwackers and some munchies before calling it a day. It was a long day, and I had a really great time spending the day out and about on the island. I got really sunburned but I am taking the day off to recover and I head back to work in the morning! Back out on the caribbean sea! I am ready! I love my job!
Posted by

Jolea
at 8:39 AM
1 comment: